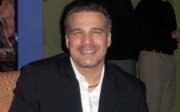 Navigating the real estate market on your own can be a difficult proposition. Working with skilled, licensed real estate agents can keep you from getting bogged down doing the research and negotiating deals on your own. One of the best real estate agents in San Antonio is Steve Martinez, Realtor. I offer a wide selection of real estate services for residential and commercial clients, both buyers and sellers. You can count on me to be the Realtor who is there for you 100%, from your initial research phase all the way through closing. I'm able to work with properties in a wide variety of price ranges. Want to learn more about how Steve Martinez, Realtor, can help you buy or sell your real estate? Make me your go-to residential or commercial Realtor by calling now!
Residential Buyers & Sellers
Commercial Buyers
Rental Agent
Licensed Real Estate Services
REMAX North-San Antonio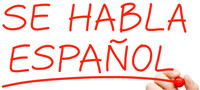 Steve Martinez, Realtor, is based in San Antonio. I offer real estate service throughout the local region, including in Boerne, Spring Branch, Pipe Creek, Fair Oaks Ranch, North and West San Antonio, and beyond. Want to know what sets different cities and neighborhoods apart from one another? I'm one of the most knowledgeable real estate agents in town. For buyers, I can guide you toward a property that has all the local amenities you're seeking. For sellers, I can market your home to its best advantage, which includes advertising the local area's perks. I'm a dedicated Realtor and a proud member of the National Association of Realtors. When you're looking for real estate agents in San Antonio, I am your choice for superior service and results.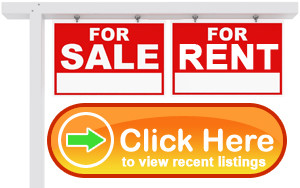 Another thing that separates Steve Martinez, Realtor, from other local real estate services is my comprehensive array of offerings. My work as a listing agent includes creating a marketing plan, assisting with marketing materials, doing a market analysis to ensure appropriate pricing, holding open houses, and, of course, negotiating the deal and representing you at closing. My work as a buyer's agent, meanwhile, includes finding and showing you properties that meet your needs, securing a reasonable price, connecting you with service providers like home inspectors and mortgage lenders, and representing you at closing. I even offer rental agent services, helping people who are interested in renting a residential property in the region. Few Realtors go so far for their local clients.
If you're ready to get started, call or e-mail Steve Martinez, Realtor, today! I'll jump right into your case, providing the real estate service that can't be beat in terms of customer service and reliable results. My aim is to show you properties you'll love, or to bring serious buyers to your beautiful home. I'll help real estate transactions run as smoothly as possible. Learn more by getting in touch now.
Steve Martinez, Realtor, acts as a commercial Realtor for buyers only. Residential services are available to sellers, buyers, and renters, as well as for land deals.